Managing your own IT infrastructure is a necessary task, but can be time-consuming once IT problems arise. Growing businesses employ IT experts to handle the daily needs of securing and maintaining the whole IT network and the physical infrastructure. However, not all businesses have the resources to hire and train an IT expert that can handle a whole network of computers and devices. IT Tech Support can help you.
---
New Jersey's #1
IT Services Provider
Managed IT services from IT Tech Support actively take care of your IT infrastructure before difficult issues occur. We'll monitor your processes and report to you our findings. We'll make a suggestion to solve and optimize your current IT environment while considering your preferences and budget.
Leave IT to us. Our IT experts team are handpicked individuals with varying skill sets, well suited to support your IT environment. When you partner with IT Tech Support, the IT support you need is just a phone call away.
---
SECURITY 
We ensure that your network, servers, and desktops remain secure while implementing a process that incorporates an "Outside-In" approach. We utilize a multi tiered strategy, coupled with advanced technology, including intrusion detection / prevention, advanced packet filtering, and DDoS defenses, to guard against modern threats, such as denial of service attack, viruses, ransomware, and malware.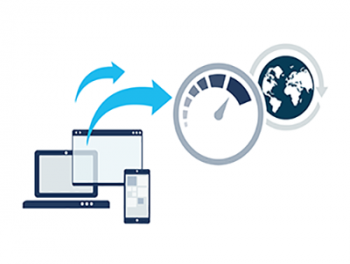 PROACTIVE MONITORING
Software agents are installed to monitor your servers and network 24/7/365, letting us know when there is an issue. This will allow us to take corrective action before the issue becomes a full blown problem that can wreak havoc on your business operations.
Get a comprehensive Assessment of your Network
SERVER MANAGEMENT
We perform daily, weekly, and monthly tasks to maintain and audit your servers for updates, security, errors, and warnings, ensuring the highest level up-time.
NETWORK OPTIMIZATION
We utilize industry leading tools to scan your network for any issues or threats.
TECHNICAL SUPPORT
Dedicated technicians are available via phone, email, web , and onsite to rapidly resolve issues.