PROACTIVE SERVER MONITORING WITH MONTHLY MAINTENANCE AND SUPPORT
REGULAR MONTHLY MAINTENANCE OF SERVERS IS THE KEY TO AVOIDING DOWNTIME. MONITORING THE IT ENVIRONMENT PROACTIVELY ALLOWS FOR FASTER RESPONSE TIMES WHEN ISSUES OCCUR.IT Tech Support PROVIDES THE FOLLOWING SERVICES TO INSURE THAT SERVERS ARE HEALTHY AND SECURE.
MONITORING FOR CPU, MEMORY, DISK SPACE
Monitors system resources on Windows & Unix-based servers and spots performance bottlenecks early on. Monitoring of network components and servers is an important part of any Network/Systems Administrator duties. Generally, monitoring is either an automated or manual task that forms part of a routine maintenance schedule for servers and networks. The network can consist of many different components. At IT Tech Support we use the appropriate tools and methods in order to undertake monitoring to a new level.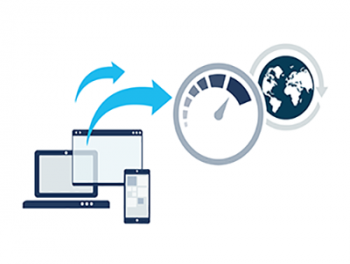 MONITORING FOR CUSTOM SERVICES
Your business is unique, and not like every other business out there. IT Tech Support offers a variety of services. We can custom tailor a package for your needs. If your business is expanding, or you feel that your network is lacking for your current users, we can evaluate your current setup and come up with the best solution for your organization. Thanks to many partnerships with hardware and software vendors, we can provide the best solutions to meet your goals intended for small business.
Get a comprehensive Assessment of your Network
MAINTENANCE FOR EVENT LOG AUDIT FOR ERRORS AND WARNINGS
Ever wonder what your Windows Servers are doing when you leave the office? We will monitor and diagnose every warning that is reported to our Network Operations Center. By taking a proactive approach, IT Tech Support establishes a strategy for stabilizing the reliability of your machines or equipment.
 

MAINTENANCE FOR BACKUPS
Your data is vital to your organization and IT Tech Support puts the highest importance on keeping it protected. Backup systems but be maintained in order to remain effective. Allow us to assess and monitor your current backup solution, and help you devise a new solution when you outgrow it. Our engineers work within your budget to design a backup system to meet your needs. We can assist you to utilize the latest backup technologies: Drive Imaging, Dedicated Backup Servers, Data Deduplication, Continuous Data Protection and Off-site Backups.
MAINTENANCE FOR ANTI-VIRUS AND MALWARE UPDATES
IT Tech Support configures an anti-virus protection on your file server and Exchange Server so we can remotely verify virus protection files, install the latest protection files if required, review the quarantine directory and have the ability to install service packs and "Hot Fixes" as required. This also allows us to do automatic spyware updates, removal and anti-virus updates.
MONITORING FOR SERVER UP-TIME
When servers or storage devices fail the impact can be widespread across large numbers of users, employees and customers. We understand the impact of server and storage failure on an organization's operations, that's why we have specific escalation procedures in place for server and storage maintenance. We cover all major manufacturers and provide fix times from as little as 4 hours.
MAINTENANCE FOR WINDOWS UPDATES
Keeping your server up to date is one of the most important maintenance tasks that needs to be done. Before applying updates to your server, confirm that you have a recent backup or snapshot if working with a virtual machine so that you have the option of reverting back if the updates cause you any unexpected problems. Our engineers here at IT Tech Support make sure all of your systems have the most recent updates and patches.
MONITORING FOR ISPS & NETWORK DEVICES
Optimal and reliable capacity of the servers does not stop with their installation and configuration. The operation of a server and other network elements needs constant monitoring and optimizing their performance. IT Tech Support's Network Operations Center not only the individual network devices (routers, servers, UPS, etc.), but it also tracks  further services and processes that run on these devices.